Wide house of stone, rustic style, located in the Canyon of River Lobos, on the feet of Picón de Navas.
The building is a wide stone house, of rustic style, located in a small village of 90 inhabitants in the area of Burgos of Pinares (Pine Area) and specifically on  the feet of Picón de Navas-it is the highest level of Canyon River Lobos where the park begins.
Ideal place for relaxing, walking, riding horse, riding a bike and have a direct contact with the Nature and can do excursions in the surroundings and to enjoy the varied gastronomy.
The lodging has a house of 12 places (6 double bedrooms) and other which is smaller, with capacity for 5 people, besides 4 extra places.
WHERE TO GO
Ciudad Romana de Clunia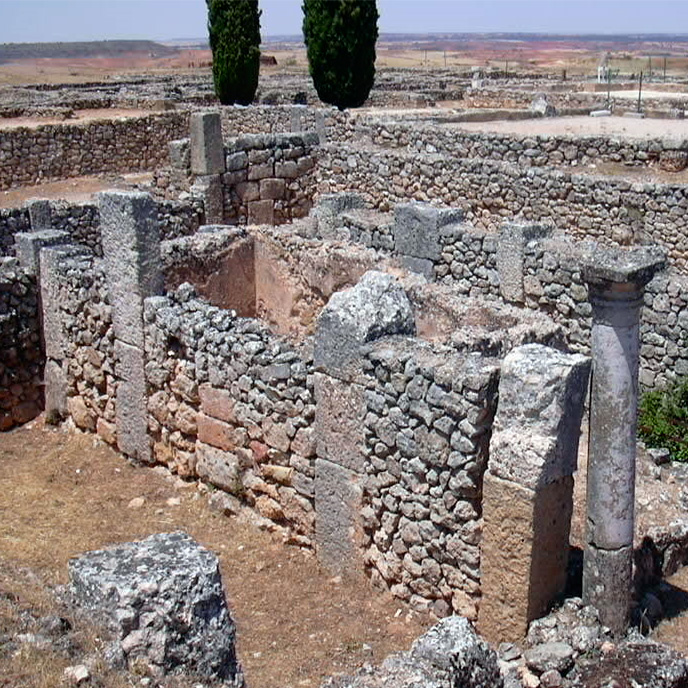 Clunia was Celtiberian first and was after Roman, and in it there are left different archeological remains, including mosaics. Its Interpretation Center, the forum, and above all, the theater stands h...
Cañón del Río Lobos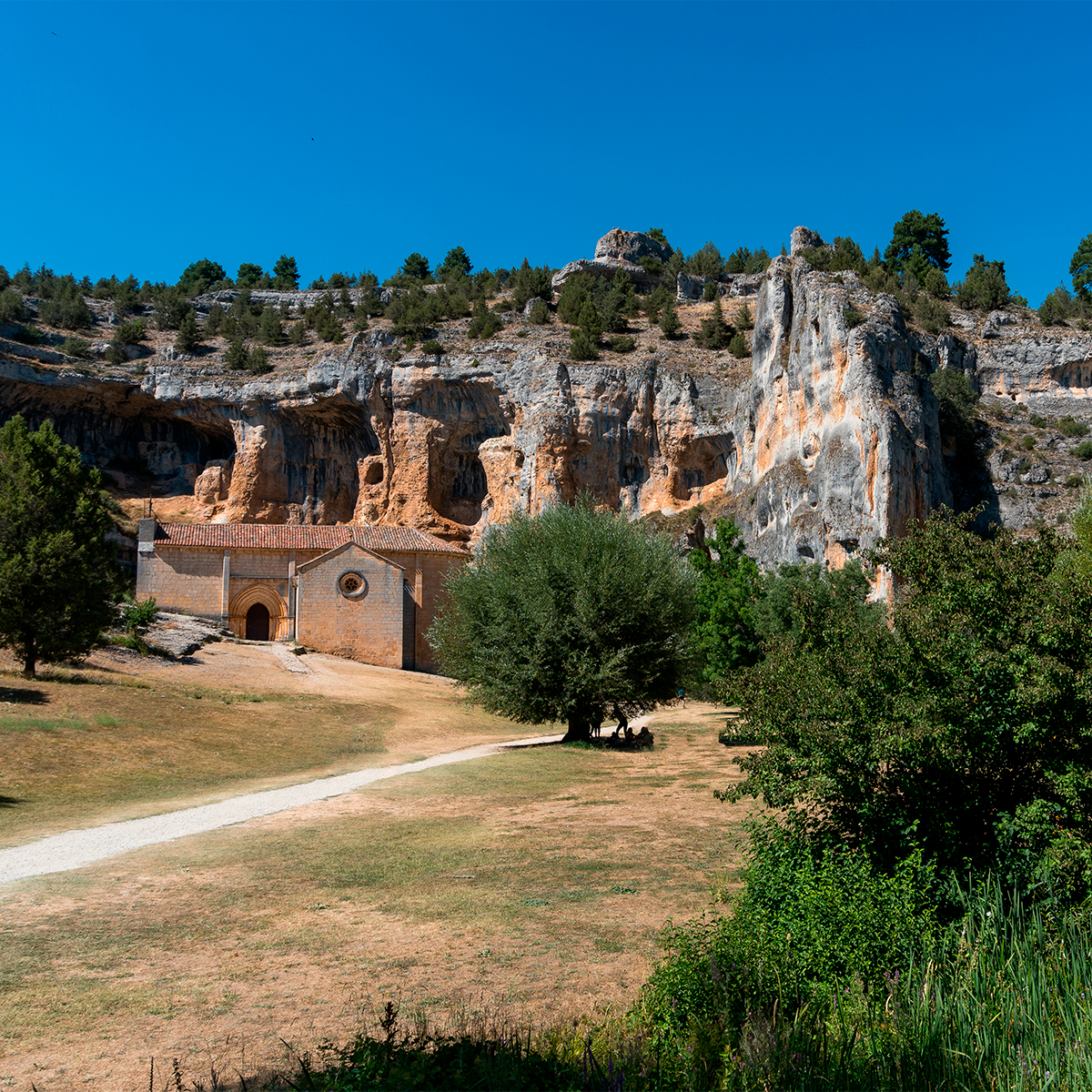 Axis of Natural Park of the River Lobos where the vultures are the kings of the air. La Casa del Parque in Ucero, and location of the Templar church of San Bartolo and Cueva Grande are charismatic. Th...
Monasterio de Santo Domingo de Silos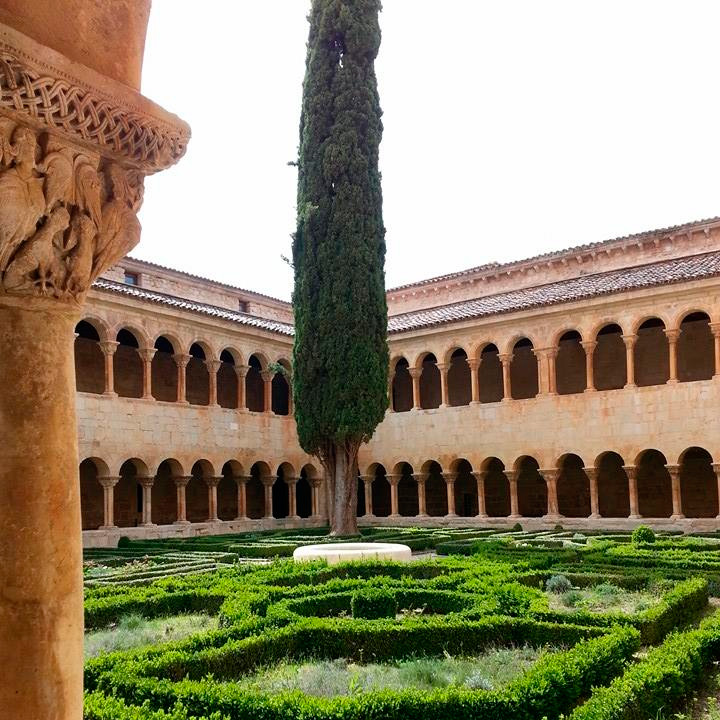 Its cloister of perfect harmony which invites you to reflection, peace and dreams, while delighting the eye with the jewels of western architecture which is reflected in the capitals of iconography th...
ENVIRONMENT´S INFORMATION
Navas del Pinar
Small village from Burgos which borders with the province of Soria, it is surrounded by pine forests and with enviable natural environment, next to the canyon of the River Lobos. It has around 100 inhabitants registered, it is an ideal shelter for those who love to get out from the city, because once you come you will not want to get out… You can follow different routes, even by horse, or going up to the thousand meters high of the Peak of Navas where there is a cross of the beginning of the XX century and from where you can see wonderful panoramic views. The dance of Castillete with seven dancers and jesters area still alive, as well as other dances, like "Ninguna por ser Hermosa". Its parish is from the middle of the XVIII century with reforms in the XVIII century and its bells ring with the echo of the mountain. In Navas del Pinar the winters are white and the twilights are ideal for the most romantic.
Tours

- Cañón del Río Lobos.
- Calatañazor.
- Fuentona.
- La Laguna Negra.
- Las Lagunas de Neila.
- Necrópolis.
- Peñaranda de Duero.
- Ruinas Romanas de Clunia.
- Santo Domingo de Silos.
- El desfiladero de la Yecla.
- San Pedro de Arlanza.
- Covarrubias.
- Iglesia Visigótica en Quintanilla las Viñas.
Activities
Senderismo, Golf, Rutas Micológicas, Rutas en Bicicleta, Rutas a Caballo, Observación de la Naturaleza, etc...